Upcoming lecture recitals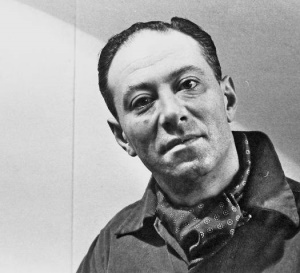 (155)
Thursday, 12. January 2023, Konzerthaus Berlin, Musikclub, 20 h
A survivor from Warsaw. The composer and conductor René Leibowitz
René Leibowitz (b. Warsaw, 1913 - d. Paris, 1972) was one of the key personalities in 20th century music, as a conductor, composer and music theorist. For a short while he lived in Berlin before moving on to Paris by the end of the 1920's. There he met Rudolf Kolisch, who introduced him to the performance style of the Second Viennese School. Erich Itor Kahn taught him the principles of dodecaphony and Paul Dessau conducting. Dessau had also fled to Paris. The three men formed a close partnership which is mirrored in several pieces they dedicated to each other. During the German occupation in France, Leibowitz tightened his ties to Schönberg.
Music by René Leibowitz
:
Deux Mélodies
(after Fr. Hölderlin and H. v. Kleist), Piano sonata, Op. 1 (1939); Picasso-songs, Op. 9 (1943),
Trois počmes de Georges Bataille
(1962),
Trois Études Miniatures
for piano, Op. 64 (1965), Songs on poems by Carl Einstein, Op. 80 (1967).
Paul Dessau
:
Guernica
for piano (1938) - dedicated to René Leibowitz;
Erich Itor Kahn
: Bagatelle for piano (ca. 1940) - dedicated to René Leibowitz.
Jan Marc Reichow (piano), Peyee Chen (soprano)
Walter Nußbaum talks with Albrecht Dümling
This concert will be supported by Bareva Foundation

---
Following lecture recitals
23. March 2023:
Ursula Mamlok
and Black Mountain College. To the composer's 100th anniversary
19. Mai 2023: Prodigy, enfant terrible, early completed - the fantastic story of Polish-Jewish composer
André Tchaikowsky
15. Juni 2023:
Bronislaw Huberman
- Violinist and campaigner for a united Europe