Upcoming lecture recitals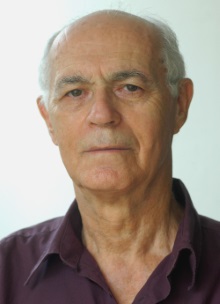 (129)
Tuesday, 26. September 2017
Konzerthaus am Gendarmenmarkt Berlin, Musikclub
From Saarbrücken to Tel Aviv. The composer Tzvi Avni (*1927)
Tzvi Avni (*2.9.1927), honorary citizen of both his birthplace Saarbrücken and his later home Tel Aviv, is one of the most famous Israeli composers. Together with his parents he arrived there in 1935, fleeing from Nazi persecution. Now, at the age of 90, Tzvi Avni is still active in different fields: he is composing, teaching and building bridges between Israel and Germany. Gesharim (bridges) for two violins - one of Avni's key works - will be performed by Kolja Lessing and Holger Koch, in addition to solo pieces for violin, piano and clarinet.
Kolja Lessing, violin and piano
Holger Koch, violin
Melina Paetzold, clarinet
Tzvi Avni talks with Bettina Brand and Kolja Lessing.
---
Following lecture recitals
(132)
Thursday, 25. January 2018
Konzerthaus am Gendarmenmarkt Berlin, Musikclub
Pioneer for modern music in Sweden: Composer Hans Holewa (1905-1991)
(133)
Thursday, 8. March 2018
Konzerthaus am Gendarmenmarkt Berlin, Musikclub
"It was a beautiful fairy-tale - now it's over". Paul Abraham's (1882 - 1960) fate
(134)
Thursday, 3. May 2018
Konzerthaus am Gendarmenmarkt Berlin, Musikclub
A Jew from Vienna in Buenos Aires: Guillermo Graetzer
(135)
Thursday, 21. June 2018
Konzerthaus am Gendarmenmarkt Berlin, Musikclub
Building bridges with music: The German-American composer Samuel Adler
---
Admission: 8 Euros, for students 6 Euros
Reservation: Konzerthaus Berlin [
www.konzerthaus.de
]
Tel.: (030) 20309 - 2101