Upcoming lecture recitals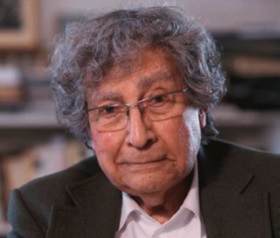 (128)
Thursday, 16. March 2017
Konzerthaus am Gendarmenmarkt Berlin, Musikclub
Exile as rescue and dead end. The composers Leopold Spinner and Julius Schloss portrayed by Juan Allende-Blin
Until the moment when Leopold Spinner had to flee to London in 1939 he took lessons from Anton Webern. In London he entered the publishing company Boosey & Hawkes, and over the years he advanced to Chief Editor. Julius Schloss, who had studied with Alban Berg, was less lucky. His career in exile ended in a blind alley. He was imprisoned in Dachau concentration camp for a couple of weeks, then he managed to find exile in Shanghai (1939) and later in the United States (1948). He did survive, but never gained a remarkable position as a musician after 1938.
Juan Allende-Blin (picture)
is one of the pioneers in the field of research on exiled musicians. He will describe these two most different biographies and give an introduction to the music.
Julius Schloss
: String quartet in one movement (1928)
Leopold Spinner
: Sonatina for piano op. 22
Tomas Bächli, piano
Ensemble Zeitlos: Claudia Sack and Wolfgang Bender, violins · Kirstin-Maria Pientka, viola · Gabriella Strümpel, cello
Albrecht Dümling talks with Juan Allende-Blin.
---
Following lecture recitals
(129)
Thursday, 6. April 2017
Konzerthaus am Gendarmenmarkt Berlin, Musikclub
The composer Konstanty Regamey in Warsaw and his part in the Anti-Nazi underground
(130)
Thursday, 29. June 2017
Konzerthaus am Gendarmenmarkt Berlin, Musikclub
Oscar Straus - from "Überbrettl" to Hollywood and back
---
Admission: 8 Euros, for students 6 Euros
Reservation: Konzerthaus Berlin [
www.konzerthaus.de
]
Tel.: (030) 20309 - 2101